Like Promised here is the GIVEAWAY!! Be sure to vote for Jase in his next round!! There will be an extra scene provide soon by Huntley!

The Voting will take place at YA Sisterhood! I will post the day of June 28! http://ya-sisterhood.blogspot.ca
Its open Internationally wherever Book Depository ships!
a Rafflecopter giveaway
Be sure to add a button to your blog!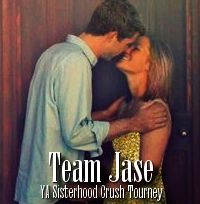 <div align="center"><a href="http://ya-sisterhood.blogspot.ca/" title="YA Sisterhood"><img src="http://i1203.photobucket.com/albums/bb396/AverysBookNook/2dfc256e-4576-45e9-83f4-2d8331b5491d_zps778f8f6c.jpg?t=1370634268" alt="YA Sisterhood" style="border:none;" /></a></div>